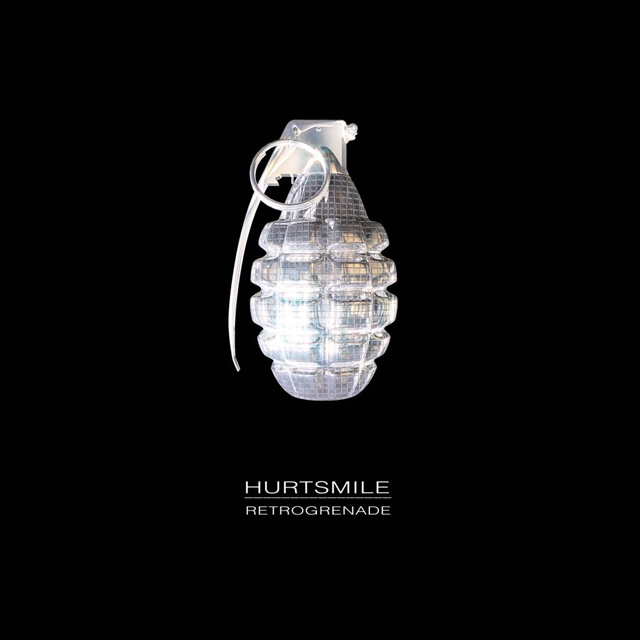 (New York, NY) - Rock n' roll fans around the globe can click here to check out the exclusive worldwide premiere of Hurtsmile's new video for "Hello I Must Be Going" on Ultimate Classic Rock. The video with the classic rock/pop vibe is taken from the band's most recent studio album, RETROGRENADE. The song is inspired by a Marx Brothers song sung by Groucho Marx from the 1930 classic film "Animal Crackers." Of the new video, Hurtsmile frontman Gary Cherone commented, "'I can't remember the last time I had this much fun making a video. We didn't take ourselves too seriously, it almost turned into a blooper reel...I think it captures the spirit of the song." Look for the video premiere of "Good Bye", the last track on RETROGRENADE and the book-end companion piece to "Hello I Must Be Going." Click here to access the "Hello/Good Bye" graphic.
Hurtsmile is the collaboration of frontman extraordinaire/songwriter Gary Cherone (Extreme/Van Halen), his brother/guitarist Mark Cherone (Flesh/SuperZero), as well as bassist Joe Pessia (Tantric/DramaGods) and drummer Dana Spellman. Following up on the band's acclaimed self-titled debut in 2011, the fan-funded RETROGRENADE pays homage to almost every genre Gary Cherone has excelled at in the past. Gary Cherone's career is rooted in classic rock, but his innate diversity and broad influences have created unexpected detours and surprises. As frontman for the critically-acclaimed rock band Extreme, Cherone has sold more than ten million albums worldwide and continues to tour the world. On a brief hiatus from Extreme, Cherone joined the legendary Van Halen and co-wrote their VH3 with the band and toured the world with them.
In 2011, Gary teamed up with his brother Mark Cherone, Joe Pessia and Dana Spellman to record the self-titled debut, HURTSMILE, a musically aggressive sucker punch to the face featuring Cherone's most provocative lyrics to date. Hurtsmile's music is chock-full of swaggering guitars, soaring vocals and trademark eclecticism, with The Boston Globe declaring the quartet "hard-hitting." Hurtsmile is Gary Cherone (vocals), Mark Cherone (guitars), Joe Pessia (bass, mandolin) and Dana Spellman (drums, percussion).
For more information, please visit: