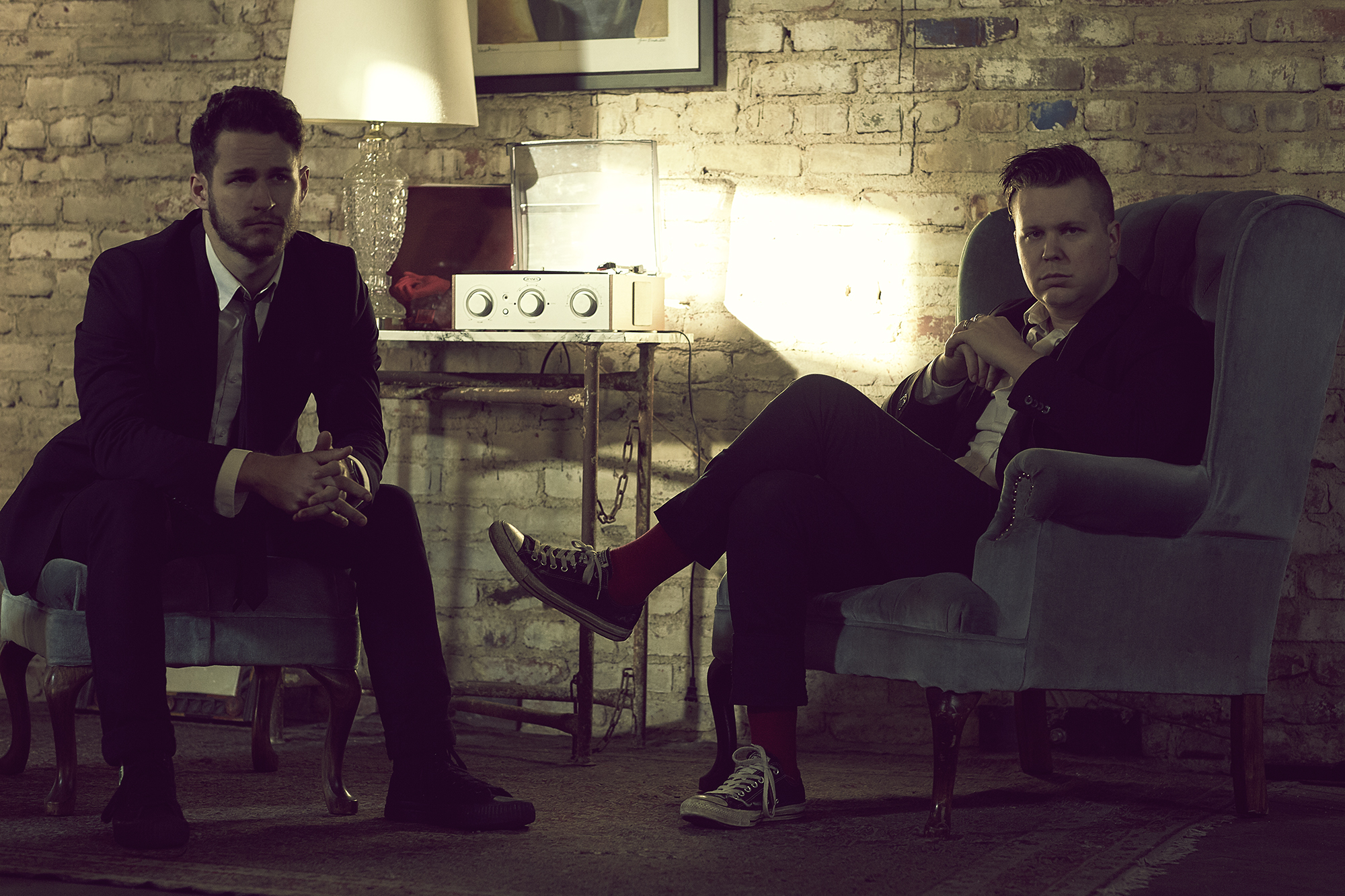 (New York, NY) Atlanta-based rock duo '68 is thrilled to unleash their highly anticipated full-length album Two Parts Viper via Cooking Vinyl, which is streaming in full over on Paste Magazine. Josh Scogin (The Chariot, Norma Jean) and bandmate Michael McClellan are known to channel everything from the intensity of At The Drive-In to Jack White-like vocals to a setup similar to The Black Keys. After releasing "This Life Is Old, New, Borrowed And Blue" and "The Workers Are Few" off Two Parts Viper earlier this year, the 10-track record is now available for purchase on all major music services including Amazon, iTunes, Spotify, and more, HERE.
When asked about Two Parts Viper, vocalist/guitarist Josh Scogin said: "'Two Parts Viper' was written/recorded little bits at a time over about seven months while touring virtually nonstop in 2016. It is a journey that is meant to be heard as a full statement from track 1 to track 10. I can't just name one thing about the record that makes me proud, it's a whole package - the art, the music, the journey it took to get finished, the songs I deleted, the ones I kept, the struggles and the victories. It all had to happen just the way it did or this album would not exist the way it does."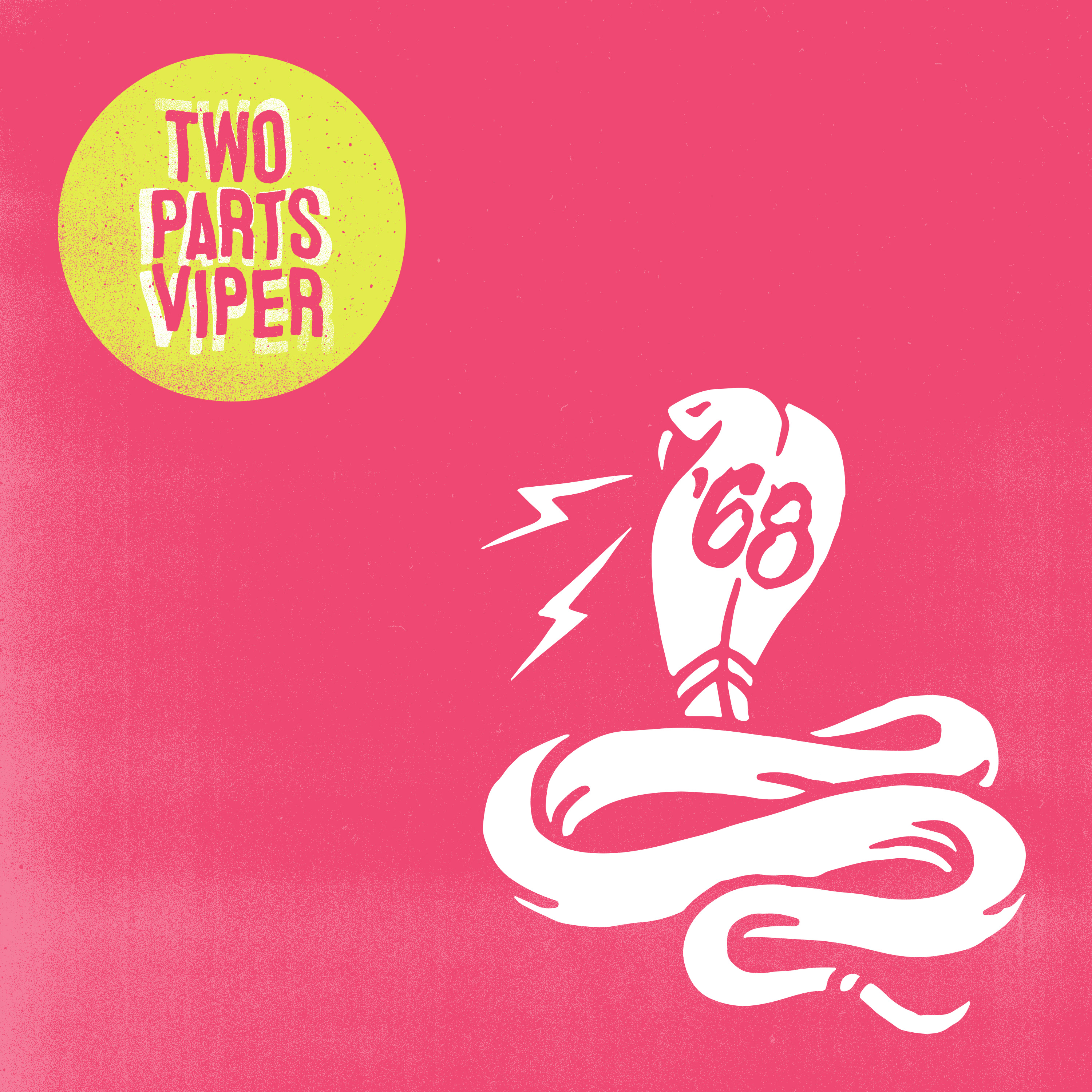 Two Parts Viper – Track Listing:
Eventually We All Win
Whether Terrified Or Unafraid
Without Any Words (Only Crying And Laughter)
This Life Is Old, New, Borrowed And Blue
No Montage
No Apologies
The Workers Are Few
Life Has Its Design
Death Is A Lottery
What More Can I Say
In addition, the pair has been praised endlessly for their live performance including a shout out from Frank Iero (better known for his work in My Chemical Romance) who caught them at their headlining show at Webster Hall, stating "This is the most important tour happening right now. If you love music and being inspired: do whatever it is you need to do in order to go see ['68] play together. It will knock the wind out of your lungs and fill your soul with fire and awe." The band is currently on the road with Listener and The Homeless Gospel Choir - the first leg of a world tour extending throughout Europe, Russia, the UK, Australia, and Japan.
Upcoming North American Shows:
June 02 – Seattle, WA – El Corazon
June 03 - Portland, OR - Analog Theater
June 04 - Santa Rosa, CA - The Arlene
June 06 – West Hollywood, CA – The Roxy
June 07 – Scottsdale, AZ – Pubrock
June 09 – Dallas, TX – The Prophet Bar
June 10 – Houston, TX – Walter's
June 11 – Austin, TX – Grizzly Hall
September 30 / October 1st – Louder Than Life Festival – Louisville, KY
For updates on '68, please visit:
https://www.facebook.com/theyare68
https://www.instagram.com/thejoshscogin
Photo Credit: Jonathan Weiner