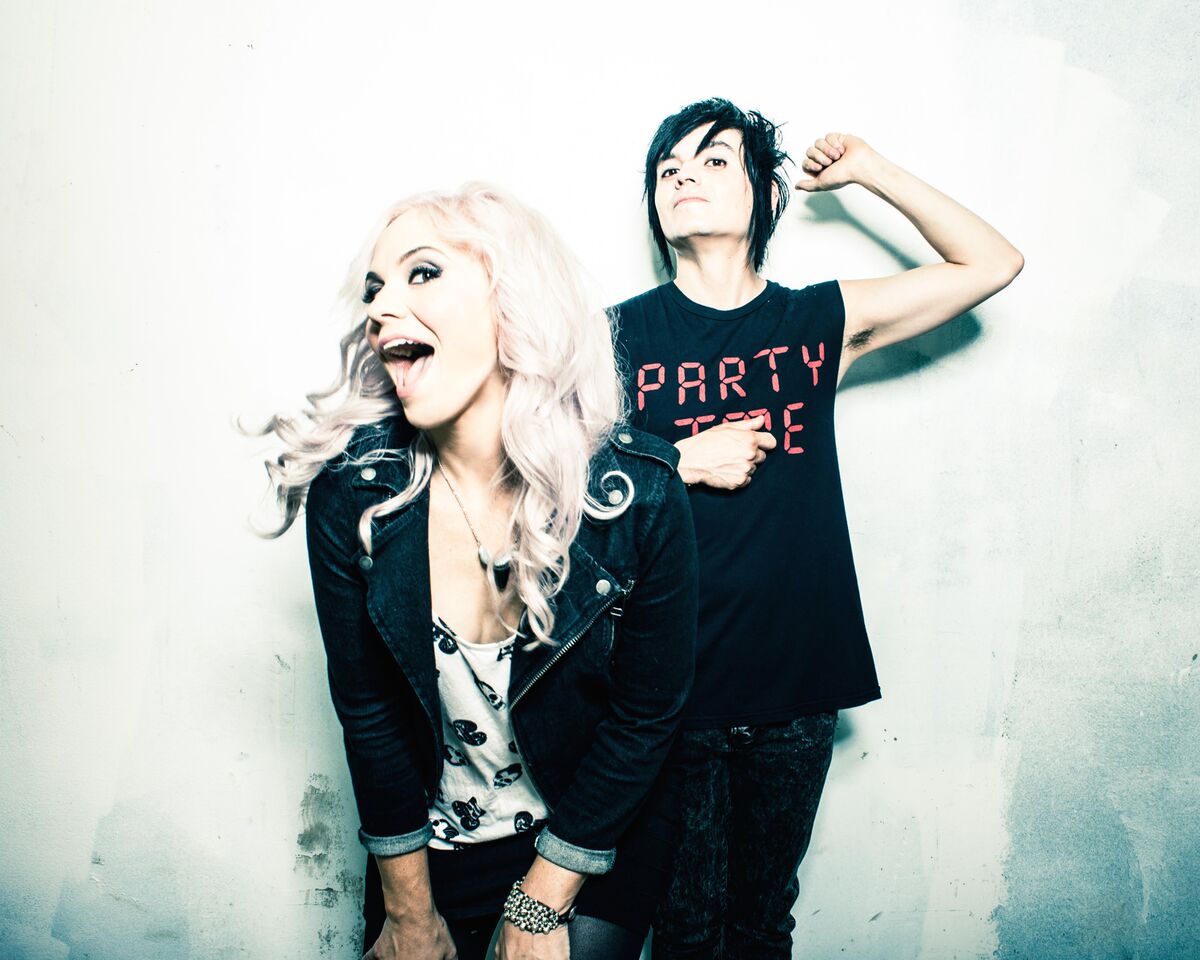 Punk-pop husband and wife duo the Dollyrots recently released their sixth studio album Whiplash Splash and hit Billboard's Heatseekers and Top Independent Albums first week out. Whiplash Splash is available on CD, limited-edition aqua-blue vinyl, and digitally on the band's very own Arrested Youth Label with distribution via MVD Entertainment Group. The Dollyrots' spirit and signature sound shines through on the completely fan-funded new album, with production by the band and longtime Producer John Fields.
As they gear up to play a couple of California dates with the Buzzcocks CaliforniaRocker.com premieres the band's latest video for the song Other Trucker. Check it out here: http://californiarocker.com/2017/06/07/dollyrots-premiere-video-trucker/
The band's 2016 live album/DVD Family Vacation: Live in Los Angeles debuted at #15 on Billboard's Heatseekers album chart and Barefoot And Pregnant garnered their first chart appearance peaking at #7 on Billboard's Heatseekers. Both chart appearances were preceded by highly successful crowdsourcing campaigns through PledgeMusic. This followed the group's 2012's self-titled LP, two albums on Joan Jett's Blackheart Records, and a 2004 debut through the venerable Lookout!/Panic Button Records.
June 29 The Roxy – Hollywood, CA
June 30 The Roxy – Hollywood, CA
July 1 Bottom of the Line – San Francisco, CA
July 2 Blue Lamp – Sacramento, CA
http://www.facebook.com/thedollyrots
http://www.twitter.com/thedollyrots
http://instagram.com/thedollyrots