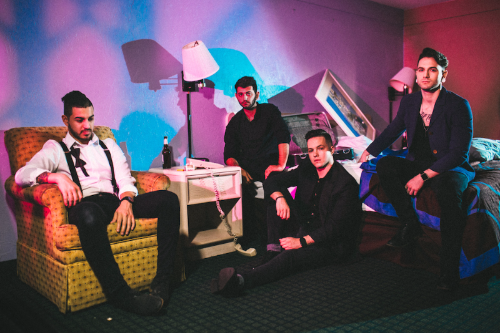 June 7, 2017 (New York, NY) - Fame On Fire's brand new music video for "XO TOUR Llif3" is going viral just two days after its release. At press time, the video is racking up an impressive 100 views per minute with a total of 215,716K.
Noisey, High Snobiety, Stereogum, Alternative Press, Revolt, and Elevator Mag have been among the first outlets to notice the uplifting cover and have been quick to praise it.
The video features the band with their good friends from #DanMafia playing guitars and wielding some guns but as Noisey smartly said, "...the optics of a bunch of black kids flashing guns are a bit cringe-worthy, but the riffs are next level and everyone seems to be having a good time so who are we to complain? This is the future Uzi wants and he might be getting it real soon."
Catch the fun, view the video!
ABOUT FAME ON FIRE: Growing up together in South Florida, neighbors Bryan, Blake, and Alex were living parallel lives; they went to the same schools, played the same sports and all had the same affinity for performance. Eventually, the ambitious teens came together to jam and write, and eventually form Fame on Fire. After performing countless local shows spanning all of South Florida, the group decided to record and release their heavier takes on pop hits. Fans immediately took notice, and helped Fame On Fire accumulate over 100K YouTube Subscribers and millions of streams on Spotify.
Socials: